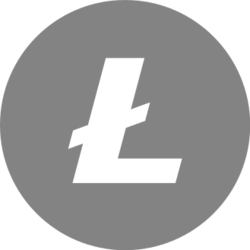 Litecoin Halving
Litecoin Halvening
Litecoin block reward will decrease from 12.5 to 6.25 coins in approximately

Current Block at #
Litecoin Halving at Block #2,520,000
blocks to go...
What is Litecoin Halving?
Litecoin Halving is the event where the number of generated Litecoin rewards per block will be halved (divided by 2).
The total number of Litecoin mined by miners per block will reduce from 12.5 to 6.25 LTC in the next litecoin halving.
The number of litecoin found per block will become more scarce and this halving reward ensures that litecoin total supply will reach 84 million.
When is the next Litecoin Halving?
Block #2,520,000 (estimated around year 2023)
When was the last Litecoin Halving?
Block #1,680,000
(Litecoin block reward went from 25 LTC to 12.5 LTC)
What is the importance of Litecoin Halving?
If you are a trader, expect volatility during this period.
If you are a miner, expect to earn lower mining rewards.
Why is this event also called the Litecoin Halvening?
Is 'halvening' an actual word? Members of the cryptocurrency community love using the word flippening. It may have inspired the usage of the word 'halvening'.
I still want more info...