Explore the most comprehensive
cryptocurrency data API

for traders and developers
Trusted by Thousands of Industry Builders
What does our crypto data API offer
Use our crypto data API to receive crypto prices, market data, categories, NFT floor prices, exchanges trading volume and trading pairs, metadata, historical data, and other cryptocurrencies data in real time.
10 billion+
Calls per month
10 years+
Historical data
Exclusive
Independently sourced & aggregated data
Data for over 10,000+ cryptocurrencies cryptocurrencies such as Bitcoin, Ethereum tracked across over 800+ crypto exchanges like Binance, Crypto.com, and Kraken
3253 NFT collections tracked across 21 marketplaces like Opensea, Looksrare and more!
Reliable
Solid team of cryptocurrency specialists working hard to bring top notch cryptocurrency data
In operation since early 2014
99.9% uptime
Comprehensive
All the info you'll ever need at your fingertips
Price API for Bitcoin, Ethereum
One API for all your crypto market data needs.
| Endpoint Category | Description |
| --- | --- |
| /simple/* | The simplest & fatest endpoints to call the latest price of crypto assets, by id or contract address. |
| /coins/* | Endpoints that return list of coins on CoinGecko, and their respective price, market data, historical data, and metadata (image, descriptions, links, followers, token supply info, etc). More exclusive endpoints are available to discover trending coins, newly added coins and more. |
| /contract/* | Works similarly as /coins/* endpoint above, except that it is queried by contract address, instead of api id. |
| /asset_platforms | To get the full list of blockchain network supported on CoinGecko. |
| /coins/categories/* | To get the full list of categories supported by CoinGecko & its market data, as seen on Categories page. |
| /nfts/* | Endpoints that return list of NFT collections on CoinGecko, and their respective floor price, market data, metadata, and historical data. |
| /exchanges/* | Endpoints that return list of exchanges on CoinGecko, and their respective market data, tickers (trading pairs), metadata, and historical data. |
| /derivatives/* | Endpoints that return list of derivative exchanges on CoinGecko, and their respective market data, tickers (trading pairs), and metadata. |
| /search/* | To get query search result of coins, categories and exchanges. |
| /search/trending/* | To get the current trending search coins on CoinGecko. |
| /global/* | To get global crypto data such as current and historical global market cap. |
| /companies/* | To get public companies data such as BTC and ETH treasuries. |
Get Live Prices And Market Data
Take a look at what our customers are saying about us.
The CoinGecko data market APIs are a set of robust APIs that developers can use to not only enhance their existing apps and services but also to build advanced crypto market apps.

Overall, we rely upon accurate prices for our product, and CoinGecko API is very helpful in providing correct prices to power Zerion Application.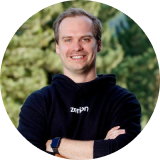 CoinGecko is at a whole different level in terms of responsibility and respond-ability. They are quick to solve any issue, zero complain! CoinGecko is enabling FanMarketCap to do a good job providing the best place to find information about fan tokens.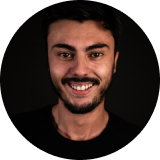 Frequently Asked Questions
What is special about the Crypto Data API offered by CoinGecko?
While you may be able to get crypto price data directly from a free API offered by an exchange, CoinGecko price & market data is aggregated through 700+ centralized and decentralized exchanges. The data is exclusively provided by CoinGecko.

Crypto exchanges show different prices and sometimes provide very inaccurate odd prices. Crypto communities and projects love to use CoinGecko to get the most accurate and unbiased crypto price! Visit our methodologies page to learn how we calculate and evaluate metrics.

Ref: https://www.cnbc.com/2017/12/12/why-bitcoin-prices-are-different-on-each-exchange.html
What are the common use cases of CoinGecko API?
Well, there's a lot of things you can do with it, but not limited to:
Showing live prices, market data, trading pairs, and other useful information in your applications
Using historical data (price, marketcap, trading volume) of a coin or NFT collection to plot chart or conduct analysis
Analyse the historical volume of a specific exchange
Discover latest trending or new coins
Track portfolio earnings
Here's some case studies.
https://landing.coingecko.com/api-for-business/resources/
What can't I do with CoinGecko API?
While many industry leaders and projects are using our API data to power their applications & analysis, we do not provide the following data
Tick level historical data, and websocket.

We provide daily historical data since 2013, and hourly data from 2018. 5-minutely historical data is exclusive for our Enterprise-plan clients only.

Live and historical data of a coin on a specific blockchain network

Order book history or trade transactions data of a specific exchange

Our exchange and coin trading volume data is rolled by the past 24hour volume.

Metadata and market data of a specific individual NFT, e.g. BYAC #0069.

Our NFT data is on the collection level. We are working on improvements to provide on-chain individual data in the future.

Crypto News
Who is using CoinGecko's Crypto Data API?
Other than the logos you see on this page, tens of thousands of users ranging from the biggest exchanges to individual research analysts use our crypto data API to power applications or conduct research work.

These may include but not limited to:
Hot Wallet, Cold Wallet
Crypto Exchanges
DeFi, Oracles
Data Aggregator
Portfolio Tracking and Dashboard
Block Explorer
Digital Banks
Tax and Audit service
Media platforms
Is CoinGecko's Crypto Data API free?
Are you
ready to explore

the endless possibilities of our cryptocurrency data API?
Effortlessly try CoinGecko's Public API on your application!