Introducing Candy Rewards
Candy Rewards
is CoinGecko's loyalty program, designed to engage and reward our community. Users collect candies daily, and spend it on partner rewards – exclusive discounts, voucher credits, raffle and giveaway entries, limited edition NFT or token airdrops, and more!
100+
Rewards Items Listed
Brand Exposure.
Increase your brand's reach and exposure when you get listed. Our candy reward user base is global and very reward-hungry.
Acquire new customers.
Beyond impressions, we drive real users to your project, protocol, event or service. Gain high-quality user traffic that converts.
Flexibility in rewards listed.
Customizable options tailored to your needs. We accept listings* for token or NFT airdrops, products, services, subscriptions, crypto events and more.
*Listings are reviewed and approved at CoinGecko's discretion.
How Reward Campaigns Work
1.
Share preliminary campaign details with us through this form.
We will reach out for more details if required. Kindly note that submission does not guarantee listing.
2.
We prioritize unique, exclusive rewards for our community of users.
CoinGecko reserves the rights to reject rewards deemed unsuitable.
3.
Partners are responsible for asset custody and distribution,
for on-chain reward drops like tokens and NFTs.
1.
Campaign reward items should be unique to the CoinGecko Candy Rewards platform.
2.
For items on-chain, Partners are responsible for the custody of assets (i.e. Tokens, NFTs) as well as the distribution to the final list of confirmed recipients.
3.
An expression of interest through the form above does not guarantee listing. CoinGecko reserves the right to accept/reject any submission.
What Our Partners Have To Say About Us
CoinGecko's Candy Rewards is a unique program for their most engaged users. Offering a service through their Candy Rewards marketplace is an unrivalled way to get exposure to a massive audience looking for new crypto products and offerings.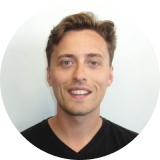 Access Protocol Ecosystem Growth
We were really impressed with the scale of CoinGecko's Candy Rewards Program and how engaged the participants were: In just a week, tens of thousands claimed our wearable NFTs and over a thousand new players tried our game, ICE Poker!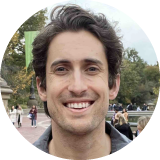 Ready To Showcase Your Brand?