Stack Sats
Build your Bitcoin Stack!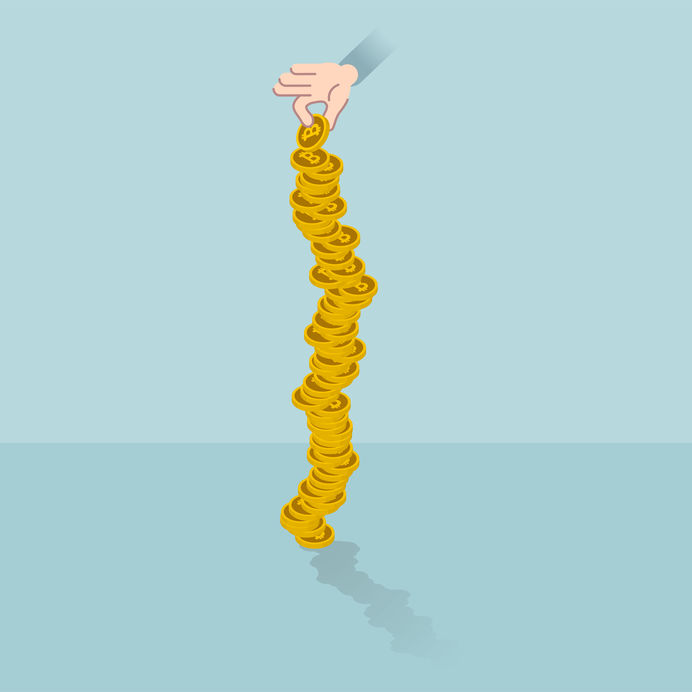 Stack Sats refers to the act of accumulating Bitcoin over a period of time. A "Satoshi" which can be abbreviated as sat(s), is equivalent to 0.00000001 Bitcoin.
For more information on Stacking Sats, we've prepared some handy resources below that may be useful to you!
What if you started stacking earlier?
Some historical data to ponder upon
| Year | BTC Price (Yearly closing price) | Invested ($5/day) | BTC Stacked | Value of Investment @ End of Year | Returns (%) |
| --- | --- | --- | --- | --- | --- |
| 2014 | 317.4 | $1,825.00 | 3.74621223 | $1,188.97 | -34.9% |
| 2015 | 431.1 | $1,825.00 | 6.93427340 | $2,989.64 | 63.8% |
| 2016 | 966.6 | $1,825.00 | 3.42217066 | $3,307.76 | 81.2% |
| 2017 | 14839.6 | $1,825.00 | 0.90742082 | $13,465.75 | 637.8% |
| 2018 | 3809.7 | $1,825.00 | 0.26680166 | $1,016.44 | -44.3% |
| 2019 (till 1 Dec) | 7556.4 | $1,825.00 | 0.27001314 | $2,040.33 | 22.2% |