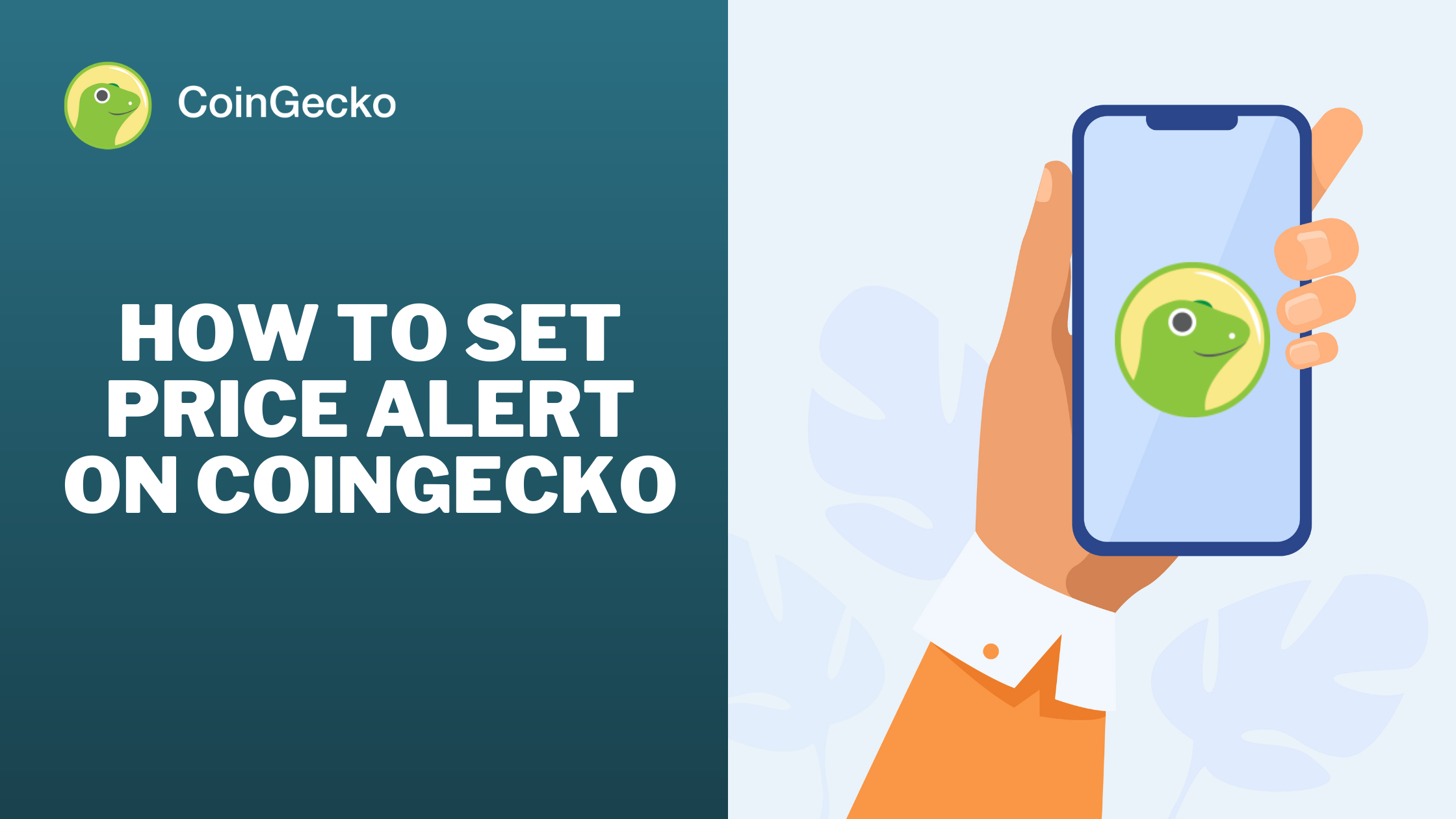 Have you ever had one of those days where you just don't have time to keep up with the market and all you need is to have a real-time alert for when a cryptocurrency hits your price target? We understand the frustration which is why we have a price alert feature. This way you'll never miss your target price again! 
In this article, we will show you how to use the price alert function on both the CoinGecko website and mobile app.
1. Sign Up!
If you don't already have an account, now is the time to sign up! Just fill in your details to create your own profile. 
 
2. Choose your Coin
After browsing through our extensive list, select the coin that you want to be alerted for. Then it's as simple as heading over to the coin page. 
3. Click that bell
In this example, we would like to set a price alert for Bitcoin. Under the Bitcoin name, you will see a little bell icon which you need to click on. 
4. Set your price target
After clicking the bell icon, this small window will pop up on your screen. Here you can input the target price that you want to be alerted for. You can choose from our suggestions or type in your own numbers. We also offer the option of selecting your preferred currency. Once you do that, just hit save. 
5. Going to Price Alert 

Did you change your mind? It happens all the time. Just hover over the account icon and select price alert. You can then access the list of coins that you have created, as seen below. Here you can review and delete any irrelevant price alerts.
1. Sign Up! 
Just like the web version, you will need an account to enjoy the benefits of our price alert function. If you already have an account, quickly sign in. 
2. Adding a Price Alert
Scroll through our market page to see a whole list of coins to choose from. When you know which one you want, swipe left on the coin for the price alert option to pop up. Then just tap on it. Once again, we are using Bitcoin as an example. 
You will then be led to a page where you can input your target price. We selected the +5% option and it automatically filled in the price. This is helpful for you to know what to expect. By default the alert is set to notify you once but if you need to be notified every time it hits your target price, just select for the alert to be recurring. When everything is in order, make sure to save it! 
3. Checking your Price Alert 
Tap on 'more' which is located in the bottom right corner of your screen. Here you can see a list of functions which includes Price Alert. By tapping on that, you can quickly access your list of coins and target prices. 
Make sure to set the CoinGecko App as "priority notification" to make sure your device does not suppress the price alert notification. Once you've done that, the price alert has been set! Now you can ease your mind and be on your day. You will receive a notification when the price of your cryptocurrency hits the target you've set.
Get your CoinGecko App on Google Play or Apple Store.
Tell us how much you like this article!
Stephanie Goh
Stephanie is a Public Relations Specialist at CoinGecko who is enthusiastic about food, animals, and learning more about the cryptoverse. Follow the author on Twitter @StephanieGoh7 Follow the author on Twitter @StephanieGoh7