CRO Price Today
Cronos price today is $0.168493 with a 24-hour trading volume of $54,858,916. CRO price is down -8.6% in the last 24 hours. It has a circulating supply of 25 Billion CRO coins and a total supply of 30.3 Billion. If you are looking to buy or sell Cronos, Crypto.com Exchange is currently the most active exchange.
What was the highest price for Cronos?
Cronos hit an all time high of $0.965407 on Nov 24, 2021 (6 months).
What was the lowest price for Cronos?
Cronos had an all time low of $0.012119597670 on Feb 08, 2019 (over 3 years).
What was the 24 hour trading volume of Cronos?
The 24 hour trading volume of Cronos is $54,858,916.
Where can Cronos be traded?
You can trade Cronos on Crypto.com Exchange, Crypto.com Exchange, and Coinbase Exchange. Popular trading pairs for Cronos in the market includes CRO/USD, CRO/CAD, CRO/EUR, CRO/PHP, CRO/INR, and CRO/IDR.
What is Crypto.com?
Crypto.com is a all-in-one cryptocurrency platform for consumers offering services such as exchange, wallet, brokerage, debit cards, borrow/lend, payments, and DeFi.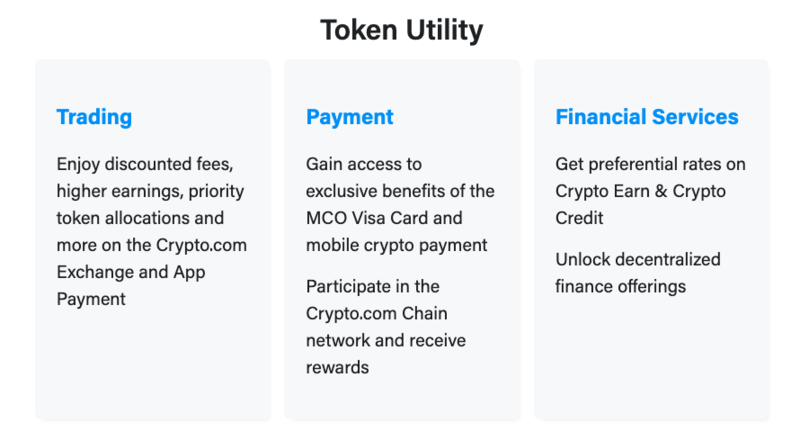 What is CRO?
CRO coin is the token for the Crypto.com platform. It has 3 main functionalities, trading, payment, and financial services. CRO coin holders will be able to enjoy benefits such as discounted fees, higher earnings for lending, and priority services. Card holders having CRO will also be entitled to additional perks such as airport lounge and rewards. It also has its own blockchain where it acts as a cross-asset intermediary settlement layer using CRO.