HIVE Price Today
Hive price today is $0.603662 with a 24-hour trading volume of $6,723,871. HIVE price is down -2.7% in the last 24 hours. It has a circulating supply of 370 Million HIVE coins and a total supply of ∞. If you are looking to buy or sell Hive, MEXC Global is currently the most active exchange.
What was the highest price for Hive?
Hive hit an all time high of $3.41 on Nov 26, 2021 (9 months).
What was the lowest price for Hive?
Hive had an all time low of $0.087309056679 on Apr 06, 2020 (over 2 years).
What was the 24 hour trading volume of Hive?
The 24 hour trading volume of Hive is $6,723,871.
Where can Hive be traded?
You can trade Hive on MEXC Global, MEXC Global, and BKEX. Popular trading pairs for Hive in the market includes HIVE/USD, HIVE/CAD, HIVE/EUR, HIVE/PHP, HIVE/INR, and HIVE/IDR.
What is the Hive token?
Hive is DPOS based blockchain. The stake comes in the form of Hive tokens. These are staked to your hive account for resource credits needed to transact on the chain and governance purposes with the ability to earn more Hive through creating and consuming content. It is a decentralized blockchain with twenty elected witnesses that are responsibly for securing the chain.
Hive has multiple advantages over other blockchains for building applications due to it's fast, free transactions. Decentralized nature and immutable accounts with real usernames.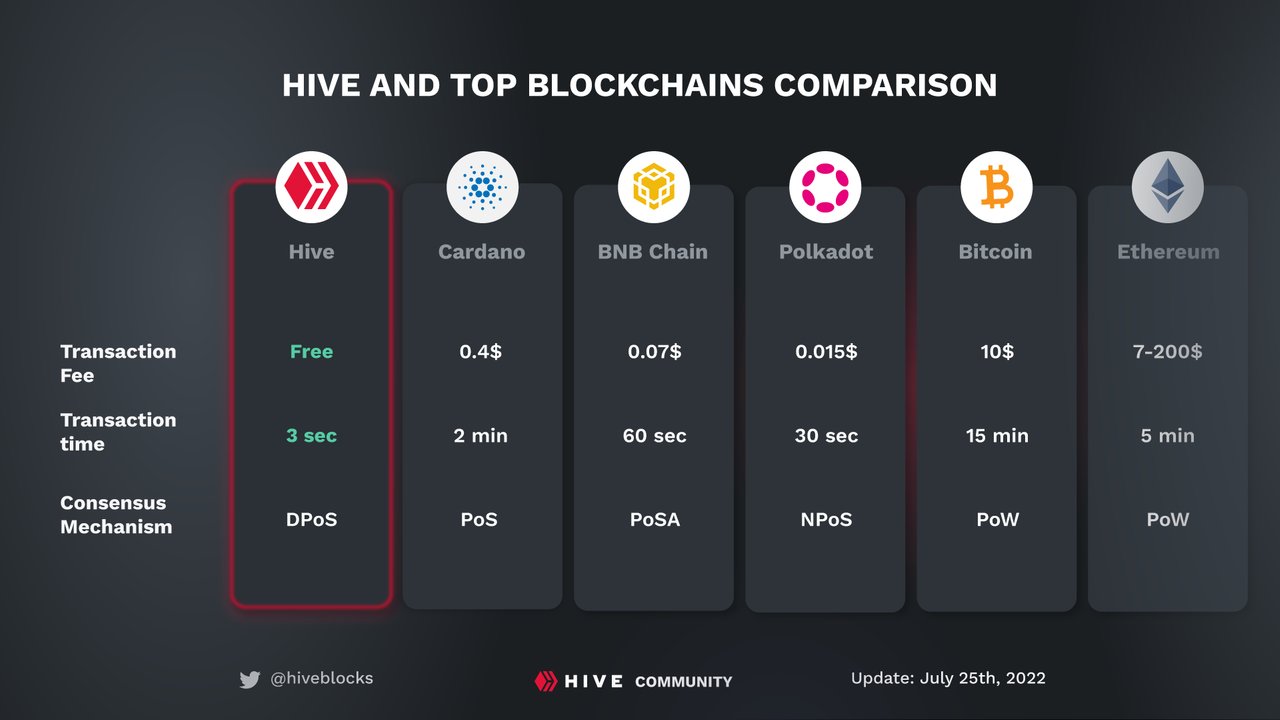 What is HBD?
Hive Backed Dollars (HBD) are the Hive Blockchain's stablecoin. Hive-backed dollars (HBD) are a unique type of trustless stablecoin that is backed by the underlying value of the Hive blockchain itself and pegged to the USD. This backing takes the form of an onchain conversion operation that lets HBD be converted to an equivalent USD value of Hive itself.
What is the hive eco-system?
The hive eco-system is made up of numerous second layer projects that utilize hive's fast free transactions to build their own web apps on top of the blockchain. A more complete list can be found at https://hive.io/eco with applications spanning across defi, gaming, fitness, blogging, video.

Due to the decentralized nature of the chain as well as it's technical capabilities there are very low barriers to entry for anybody who wants to build a second layer project onto Hive. The chain itself is capable of scaling multiple times it's current capacity and with the constant development since it's inception will have even more to offer going forward.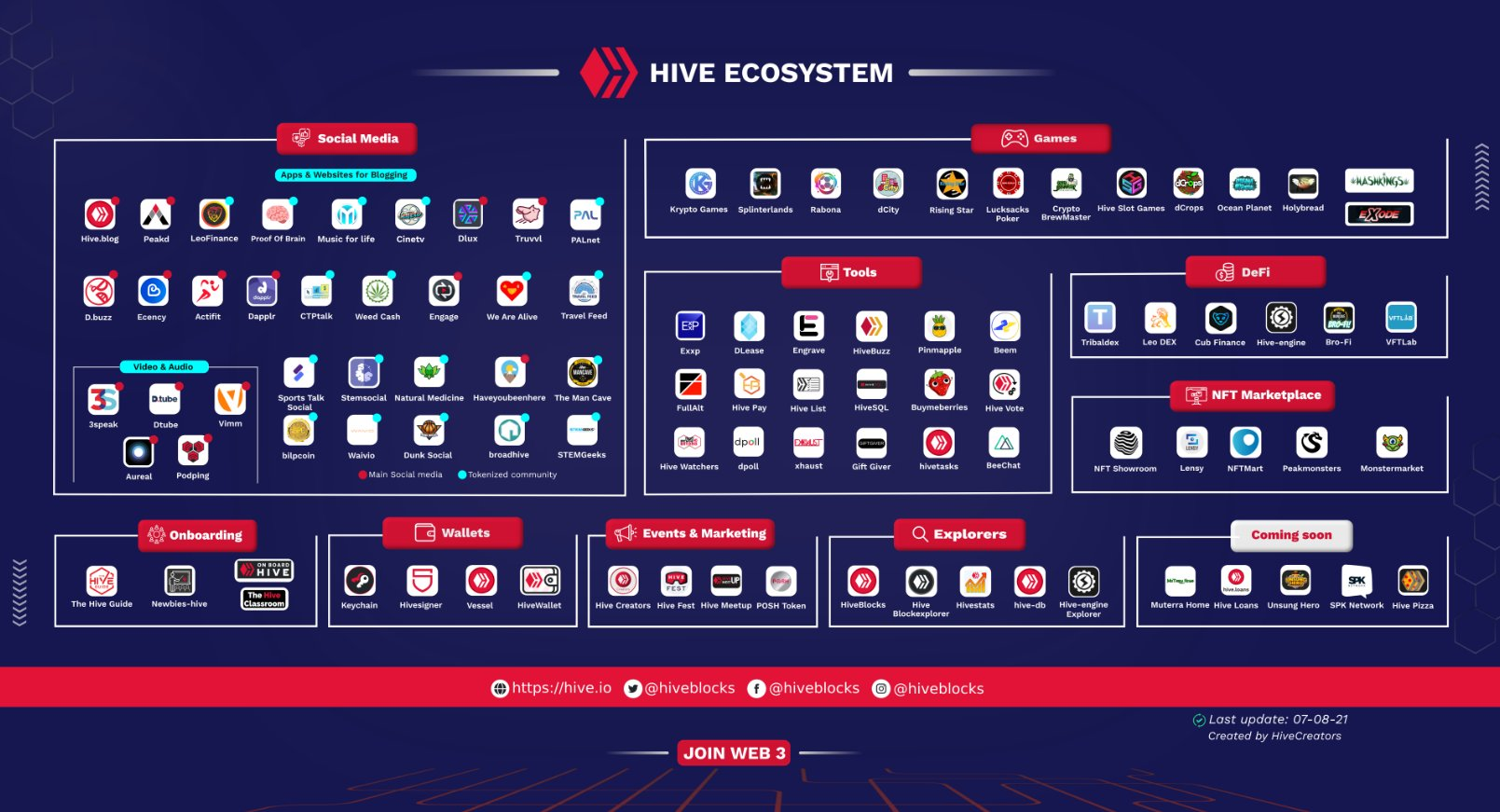 Where can I learn more about Hive?
The main website for the Hive blockchain and it's eco-system can be found at hive.io. There are multiple other resources about the blockchain spread across the different hive based platforms such as https://leopedia.io/category/hive/ and https://peakd.com/b/badge-321321.