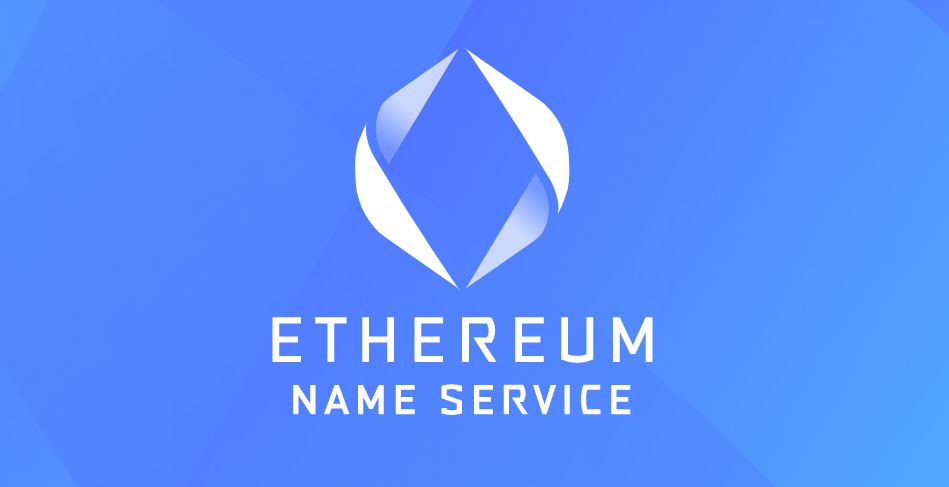 What is an ENS Domain?
ENS domains are human-readable names for wallet addresses on the Ethereum blockchain. Users can map their ENS domains to their wallet addresses, improving user experience as funds can now be sent directly to domain names (e.g. coingecko.eth) instead needing to enter the wallet address (e.g. 0x12bc...).
Ethereum Name Service (ENS) was initially launched in May 2017. ENS was deployed as a smart contract on the Ethereum blockchain and has improved tremendously over the years, reducing the waiting time of roughly 5 days to only within 1 minute . As of April 2023, ENS has over 2.76 million names registered, 567 integrations across wallets, dApps and decentralized websites, and it's still growing in popularity.
On 2nd, November 2021, it was announced that Ethereum Name Service will be decentralizing its governance through a DAO and an introduction of the ENS token. Treasury, fund controls, and registration mechanism will be delegated to the ENS DAO in order to create the first fully decentralized blockchain domain name system. ENS domain holders were able to participate in the token claim on 8 November 2021, based on how long they have held the domain name in their address.
In today's guide, we'll run you through the process of creating an ENS for yourself (it's super quick) so you can try it out for yourself! 
How to Buy ENS Domain Step by Step Guide: 
What you'll need before you register 
A supported crypto wallet
At least $50 worth of ETH in your wallet to cover the fees needed to register your domain (1 year registration + gas fees)
Step 1: Open ENS
Step 2: Search for Your Desired .eth Name
Search for the .eth name you would like to own
If the name is already registered, you can click into the name to view the profile and details including the expiry date of ownership
If the name is available, you'll be able to proceed to the next step
Step 3: Select Period to Register the Name For
Choose the number of years you would like to own the name (min 1 year)
The rental payment is the multiple of the rent per year. You can always choose to extend your registration period in the future
Do note that the gas fee remains the same regardless if you register for 1 year or 10 years
Step 4: Connect Your Wallet to Start the Registration Process
Click "Connect"
A box should pop up from MetaMask, select the preferred gas fee. You can usually leave it to default settings (Average)
Click "Confirm" to approve the transaction
Step 5: Wait and Confirm that No One Else Attempted to Register the Same Name 
Stay on the page and wait for the registration process to complete
Then, wait for another minute to ensure no one else is trying to register your name
A green bar in the middle of the screen indicates the progress of your registration process
Once the waiting time is up, you will see a line of orange text prompting you to "Click register to move to the 3rd step"
Step 6: Complete Registration
Click on the blue "Register" button
Submit the transaction and once it is confirmed, your ENS is registered!
But wait – there's one last step
Step 7: Set a Resolver
Click "Manage Name" to set your ENS records and bind your old address to your new ENS name
Under "Resolver", click "Set"
Select "Use Public Resolver", then click "Save" and confirm the transaction to store your changes
Step 8: Bind Your Old Address to Your New ENS Name
Under "Records", click the drop-down menu, select "Address" and paste your address in the field
Click "Save" and wait for the transaction to complete
That's it! You can now receive crypto through your new ENS name
Bonus: Use ENS with other coins – BTC, LTC, DOGE and more! 
Under "Records", from the drop-down menu, select "Other Addresses"
Then, from the "Coin" drop-down menu, select another crypto asset that you want to add (eg. BTC)
Enter the correct address and then click "Save"
Wait for the transaction to complete and you're done!
See the full list of wallets that supports ENS here.
All done!
Conclusion
Beyond ENS domains, there are other blockchain domains options you can explore, such as Unstoppable Domains. You can also trade your domain name as an NFT on secondary markers, like NFT marketplaces such as OpenSea. If you're more focused on trading domain names, you can also check out some of the top ENS categories and their trading volume before deciding which ENS you want to purchase. 
Tell us how much you like this article!
Lim Shu Min
Shu Min is an Intern at CoinGecko. A great listener and an avid bookworm, she is passionate about blockchain and enjoys learning about cryptocurrency during her spare time. She believes that cryptocurrencies have the ability to shape the future for the better.