Rank #303

Add to Portfolio and track coin price
On 288,025 watchlists
24 Hour Trading Vol
$6,927,305
Circulating Supply
41,933,730,152
Info
API id
smooth-love-potion
Axie Scholarship List & Tracker
In an Axie Scholarship, there are managers (those who provide the Axie), and scholars (those who play the game). Typically, the managers take a percentage of the scholar's earnings (eg. 30%, depending on the setup agreed upon). Scholarships are an ideal way for newer players to start out, as they allow them to dip their toes into the Axie ecosystem and experience the gameplay prior to investing in owning their own Axies.
As of July 2021, a basic Axie can cost up to 0.15 ETH each ($276.60) and 3 Axies are required to play a game, bringing the total cost to around 0.5 ETH ($922.01) which can be a substantial sum. As a result, scholarship programs are an attractive means for new players who wish to start exploring the game, or simply to earn some money while having fun. Below we have compiled a list of Axie Scholarship providers, along with their profit sharing mode, estimated earning and relevant links.
[August 2021 update] Note that Axie Infinity has made adjustment to the economics of Axie Infinity and as such, it may be slightly more difficult to reach 150 SLP per day (as we estimate below). As a result, there may also be changes to scholarship reward structure which we are working to compile. Hang tight!
Note: List above is crowdsourced and by no means endorsed by CoinGecko. Information displayed should be used at own discretion and you are highly encouraged to DYOR to better understand specifics and verify data accuracy. Scholarship programmes have varying terms and may operate different from one another.
Read on for a quick starter guide on playing Axie Infinity - getting started, estimated earnings and more!
What do I earn playing Axie Infinity?
Axie Infinity is a play-to-earn game where players can earn Smooth Love Potion (SLP) for playing and completing quests in game. The price of SLP today is $0.001921354500 and is down -4.5% in the last 24 hours. Compared to 7 days ago, SLP is down -10.0%.
Note that most scholarship programme require you to reach a minimum threshold of 150 SLP per day (50 SLP from daily reward + 100 SLP from adventure mode PvE), which takes around 3 - 4 hours of playing.
How much can I earn playing Axie Infinity?
At current rates of $0.001921354500 per SLP, you can expect to earn minimally $0.20 per day as a Scholar if you earn 150 SLP per day with a 70% profit sharing.
Or, seeing as it typically takes around 3 - 4 hours of playing to complete the quests to earn 150 SLP, one can also estimate the hourly earnings to be around $0.05 per hour.
This can be increased as the player's Axie becomes more skilled and have extra Axies that can help energy regenerate quicker. Note that different scholarship programmes may have different payout schedules - can be weekly, bi-weekly or something else.
How do I get started with Axie Infinity as a Scholar?
You'll need 4 things:
A stable internet connection & internet browser
MetaMask wallet (for your crypto/cashing in or out)
An Axie Infinity Account
Ronin wallet (to hold your earnings)
If you would like to learn how to setup your wallet and obtain your first 3 axies, check out our getting started guide for Axie Infinity. Once you have done that, if you would like some beginner's tips and explainer of the game, we also have a guide to teach you how to play Axie Infinity.
Can I play Axie Infinity on my phone?
Definitely! You can play on Android for now, as iOS is currently under beta-testing mode and only limited number of players can play on it.
Head over to Axie Infinity's website and click on "Play Now" on the top right corner. You will be prompted to download their .apk file which you can install on your Android phone.
How do I cash out or sell my SLP earnings?
Usually, you will receive your payout from your manager in the form of SLP in your Ronin wallet. You can transfer from Ronin wallet to your Metamask wallet (which is on Ethereum chain), then to a crypto exchange (such as Binance).
Once you have traded your SLP for Bitcoin (BTC), Ethereum (ETH) or USD Stablecoins such as Tether (USDT), you may then use the P2P function to withdraw in your local currency.
Note: do NOT transfer directly from Ronin wallet to exchanges unless the exchanges themselves support it!
Can I also earn Axie Infinity AXS tokens?
Yes you can! But that will require a little more time and investment. The only way to earn AXS from playing is to climb the PvP ranks, which can be a very daunting task as you will have to be at least top 300 in rank (based on June 2021 season rewards).
What is AXS token, you may ask? In short, AXS is the governance token for the Axie Infinity game. Token holders will be able to shape and vote for the direction of the game universe. This is unlike traditional games where all decisions are made by the game developers. AXS holders will be able to stake their tokens to earn more AXS and even vote for governance proposals. Check out market data for AXS token here!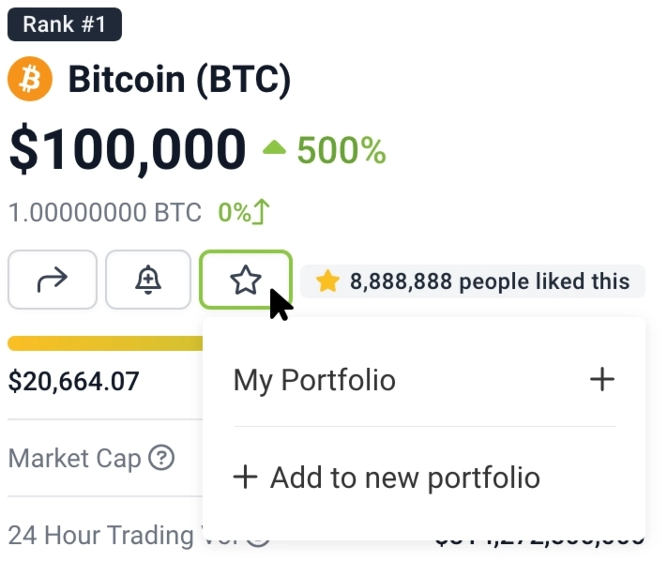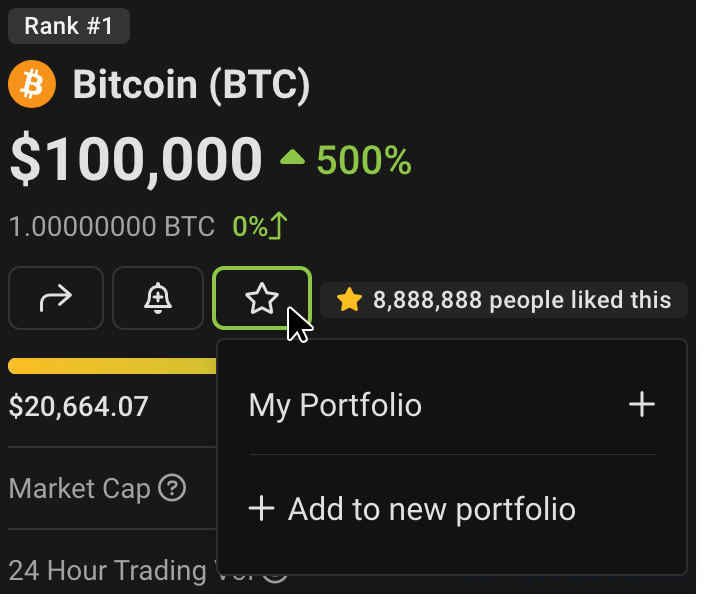 Track All Your Favorite Crypto in a Single List
IT'S FREE! You can access your watchlist via PC, Tablet or Phone, and monitor your portfolio holdings and performance everywhere